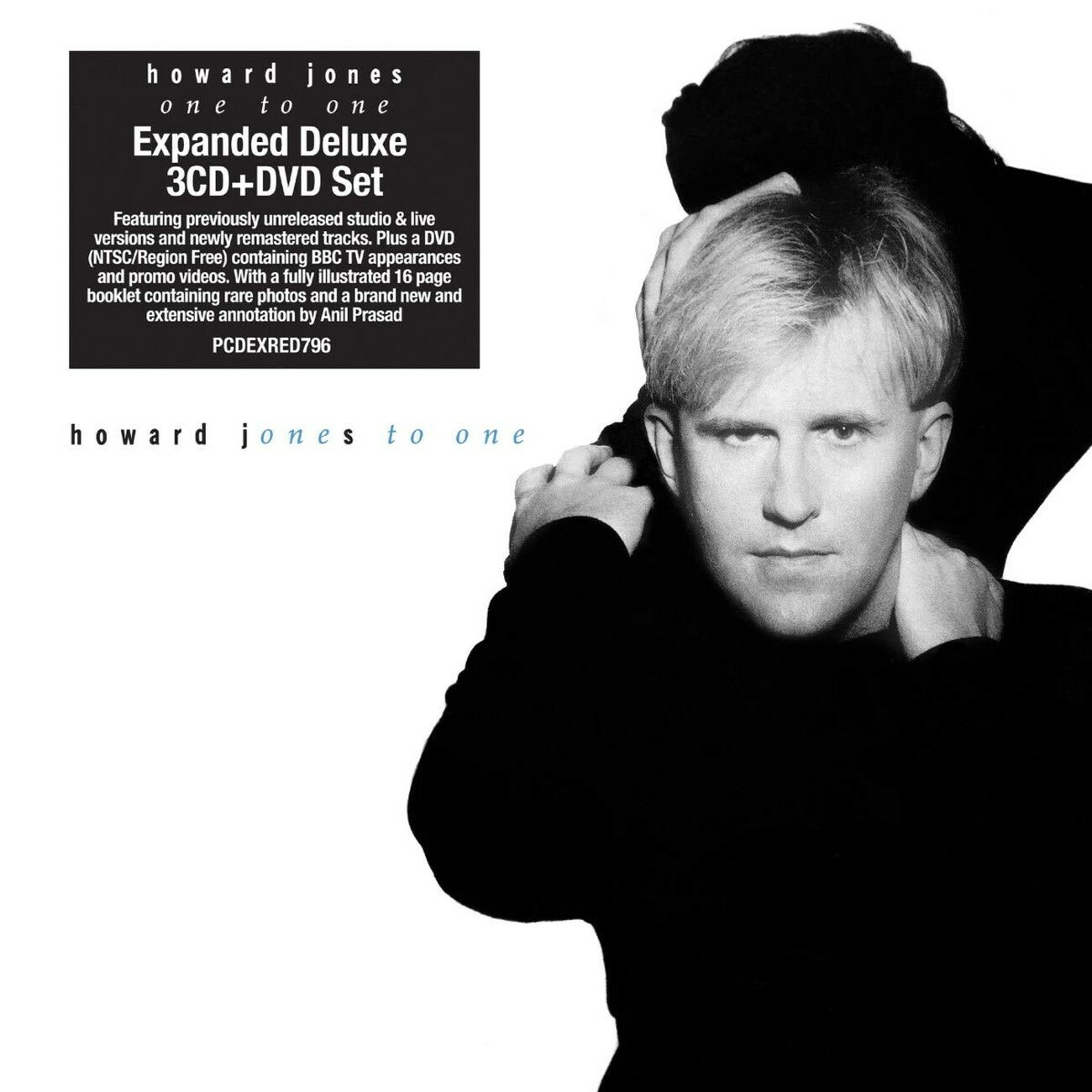 Released in October 1986, One To One was produced by the legendary producer Arif  Mardin and saw a change in Howard's writing and musical style. The album reached  No.10 in the UK Album Charts selling over 100,000 copies and achieving Gold status. It contained three tracks that were released as singles in the UK, "All I Want" peaked at No.35, "You Know I Love You… Don't You?" at No.43 and "Little Bit Of Snow" at No.70. It also contained the single mix of "No One Is To Blame" (a song featured on his previous album Dream Into Action) with Phil Collins on drums and backing vocals. As well as achieving great success in the UK, One To One and the various singles that were taken from it, also enjoyed tremendous success internationally in such countries as USA, Canada, Australia and throughout most of Europe. Packaged in a digipack with a fully illustrated 16-page booklet containing rare photos and brand new sleevenotes and track by track annotation about ONE TO ONE by Howard Jones as told to acclaimed writer Anil Prasad. Featuring an expanded selection of previously unreleased studio and live versions plus newly remastered tracks. Includes a DVD (NTSC/Region Free) containing BBC TV appearances on Top Of The Pops, Saturday SUperstore, Wogan and The Roland Rat Show as well as promotional videos.
I was really looking forward to this album when I heard that it was coming out when I was in high school, and after hearing "You Know I Love You… Don't You?" on the radio, and then seeing the video, I knew that I had to get it. I went out and purchased it the day it came out, rushed home and put it on. After that great track, I kind of sat there wondering what happened. I couldn't get my head around the new sounds that he was playing on this album after the more synth-pop on the first two albums. I filed it away and hoped the next one would be better, but as I got older, I started to appreciate the album more and more. I now find that it is a great transition into a more mature artist and really stands up after all these years. The songs are tight, fun and funkier than in the past and keep your feet tapping all the way through. The addition of remixes, demos and live tracks just adds to the greatness of this album. I also really enjoyed the videos and the interview with Howard, especially him talking about the songs.
This is an album that really has impressed me and gets a lot of play in my house and car. Give the album a chance and lose yourself in the maturity and funkiness of this album.
https://www.facebook.com/howardjones/