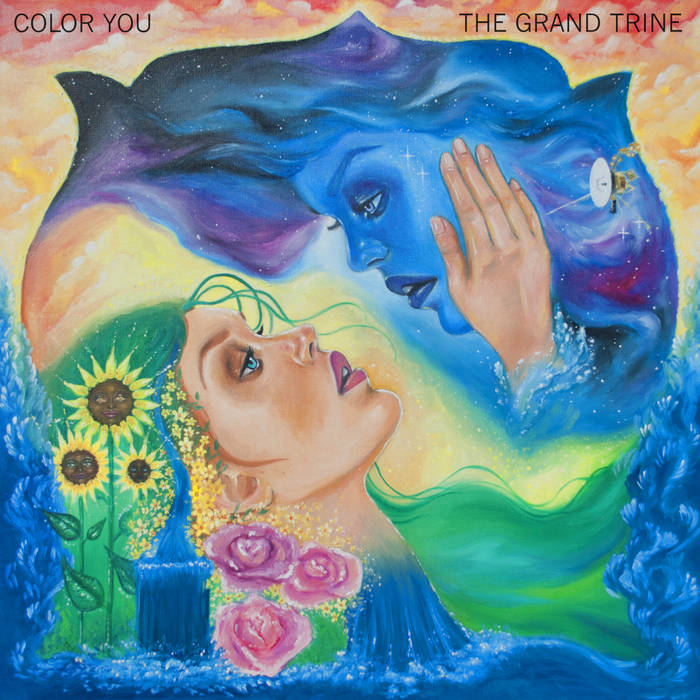 This four-piece from the Los Angeles/San Diego area have released their new eight-song album of a mixture of psychedelic rock, alternative and a touch of late '80s British indie. The band consists of Ben Ross (vocals/guitar), Brian Han (bass/vocals), Drew Stutz (drums) and Theo Eckhardt (guitar/vocals).
The album starts off with a spoken word intro and kicks off with first real song "In Tune," which shows off the mix of sounds perfectly. The playing is a bit gritty in places, but then becomes soft and gentle and the soaring vocals are amazing. "Empty" is a fast-paced song with wobbling bass guitar and energy to spare. This thrilling song is one that would get the audience up off of their seats and jumping up and down in a live setting, hell, it pretty much did that to me in my house. Love this song! "Same Old Story" has that great bass in it again, and really sounds like British indie with the effects added and the punkish sound. "Lady In Blue" continues in the same vein and just makes this album even better. "Savior" is a post punk song that has blistering guitar work, that incredible bass, pounding drums and edgy lead vocals mixed with some gang vocals. ending with "Again Again," a soft and melancholy song makes sense, you need to chill out after the highs of the previous songs and the sing-song feel of this track makes you sort of smile because of the beauty of it.
All that I can really say is WOW! I mean seriously, this had the makings of a perfect album for me, except for the intro, mostly because I'm not an intro kind of guy, I like getting to the meat of the album right away. The production was flawless and the band sure can play, plus the vocals were perfect on every track, nothing over the top, just pure excellence all the way through. This will be on the replay pile for a long time.
https://www.facebook.com/coloryouband
https://coloryou.bandcamp.com/