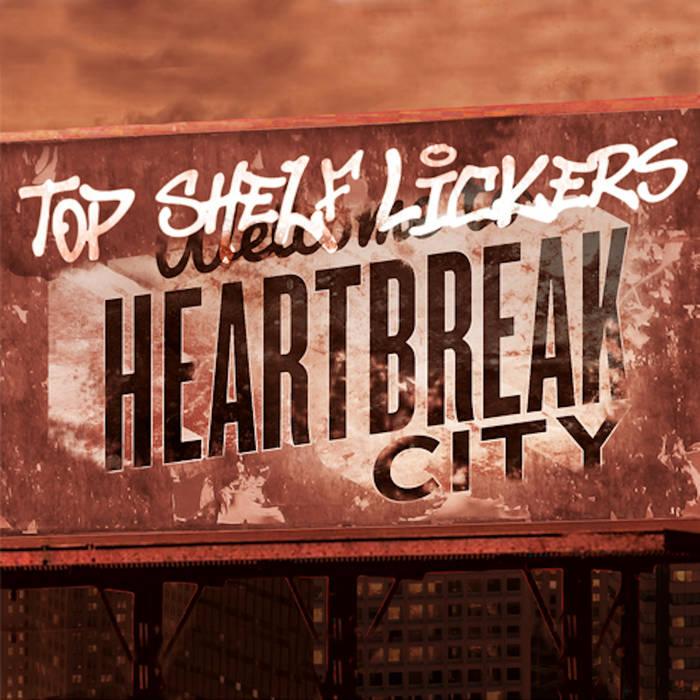 This four piece band from Chicago play upbeat punk rock with a sharp edge, thoughtful lyrics and enough energy to power a small city. The band consists of Neil Turk (vocals, guitar, harmonica), Matt Cushing (bass), Tim Flynn (lead guitar,vocals), and Derrick Martens (drums).
The five song EP starts off with "Vinyl" featuring the band coming at you full tilt and grabbing hold of your speakers and not letting go. You can hear the band just gleefully rip into the first song, making sure that your head gets torn off right from the start. "Heartbreak City" is not the song by The Cars, it's a fast paced barn stormer that is gritty and super catchy. "Hidden Inside" starts off as a mellow little ditty that you expect from '90s alternative bands and then……BAM! The band rips into the song with all of their power and the guitar playing is gripping and the gruff vocals take it to a higher level. "Rest Of Us" starts of with just vocals and military-like drumming and then again, the rest of the band comes in and it takes off. "For Rock n' Roll" ends this all too short EP with a song asking how far would you go for rock'n'roll. A question that when you're young, might never cross your mind, but as you get a little older, and hopefully wiser, it makes you wonder.
This EP goes by way too fast, but that's ok, you just start it over again and again, playing the hell out of it and learning every track by heart. As time goes on, some bands do get better, some worse, some changing for the better or worse, luckily these guys are changing by adding a bit of diversity and maybe a touch of anger mixed with knowledge from growing older, and it all sounds great, possibly the best that they've done yet.
https://www.facebook.com/topshelflickers/home
https://thetopshelflickers.bandcamp.com/