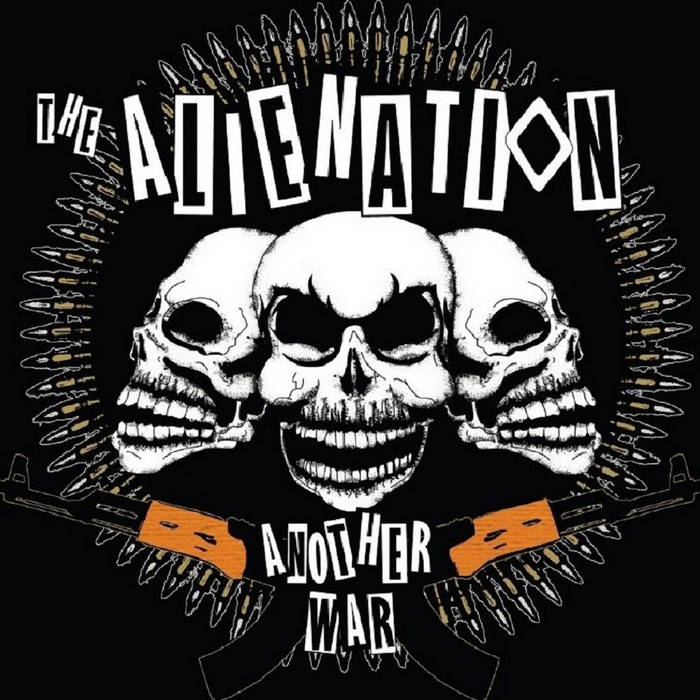 THE ALIENATION is a hardcore punk band from Amos, Quebec, originally consisting of Peet on bass and vocals, Dom on guitar and vocals, and Felix on drums and vocals who got together in the summer of 2009. A change in line-up saw Matt joining the group as its drummer who replaced Felix, and currently, the group is working on a second album in 2013.
"Alienation Song" is the lead track and it has gruff vocals, buzz saw guitar playing, rubbery bass and pounding drums, a perfect start to the album. "I Hate Disco" is faster and you can really hear the bass on this track which is a nice thing for a change, some gang vocals, hard drumming and guitar playing that is very tuneful, "Punx Riot" has a great instrumental beginning that goes into more of a street punk sound, and "Another War" starts off with the sound of gun shots, drums, bouncing bass, buzzing guitar, then the gruff vocals with the gang vocals all combine to make this a great song. THE ALIENATION really gets down to playing some sloppy, but contagious punk rock that gets stuck in your head and begs to be playing again. Their lyrics are well written, and are extremely catchy and would sound great in a live setting. The bass really comes alive on this album, with it being featured prominently in the songs, the guitar playing is tight and has a lot of melody, the drumming is pounding and really works well with the bass, and the gang vocals mixed with the gruff lead vocals suit these songs perfectly. Some other highlights were "Sales Batards". "Rebels Party", and "Total Failure".
This was a good debut with a lot of things going for it, the only minus was that the production could be a bit better. The sound was a bit muddy and muted, a bit of cleaning up would give them the power that they deserve and would put this band into a different world. Give this a chance, other than the production, this is a great hardcore album that shows promise and a lot of talent.
https://www.facebook.com/pages/THE-ALIENATION/153548727519
https://thealienationpunx.bandcamp.com/album/another-war